As a sports journalist in the Dominican Republic years ago, I was fortunate to meet and interview some of the best baseball players the sport has seen. Some of them are true living legends who played during the darkest era in professional baseball. That's why I want to highlight the history of Afro-Latinos and baseball's color line as we continue the celebration of Black History Month by honoring the pioneer Latino players who made their mark despite the challenges of racism in the post-segregation era.
Before integration happened, Afro-Latinos and baseball's color line had come into question as the first few Latin American players entered the game. It is often said that it was Latinos who started pushing the line as owners hired Cuban players that weren't really white. Because of the mixed ancestry of most Latin Americans, it is easy to see that the majority of talent coming from Latin America were multiracial and most likely had African, Indigenous and European heritage, even if they had fair skin.
The history of Latin American players in the professional American leagues begun with Cuban Estevan Enrique Bellán in 1871 and Colombian Luis Manuel Castro in 1902, both considered white. Later came Cuban players Rafael Almeida, Armando Marsans, José Acosta and Jacinto Calvo who had played in "Negro baseball" as part of Cuban teams; they are credited with blurring the color lines as they were later hired for the white leagues.
It is known that Rafael Almeida and Armando Marsans were required to sign a document claiming their European heritage that stated they were not of African descent in order to play in the white leagues. Although the pictures show these players looked fairly light, there is not knowing for sure if they indeed were mixed men with both African and European ancestry. Also, even though they were allowed to play in the white leagues, they didn't earn the same amount of money white American players earned, experiencing that and other types of discrimination despite of being "verified white".
Afro-Latinos And Baseball's Color Line: Meet The Pioneers
The journey towards baseball's integration was one long road before Jackie Robinson finally broke the color barrier in 1947. Since the first Latino played in the major leagues, and before the end of segregation about 45 players coming from Latin America, a majority of Cuban players, had played in professional baseball.
After Jackie Robinson's debut, a new era started for African-Americans, Afro-Latinos and baseball's color line. It was time for integration, but as history shows it didn't happened seamlessly as Black players continued to experience the discrimination and challenges the Jim Crow era imposed in them.
For Afro-Latinos, on top of the struggles of being black, there were also the limitations of language, being foreigner and their often misunderstood ethnicity which isolated them and made their journeys particularly difficult. In my opinion, it is important to recognize this part of baseball history and honor the Afro-Latino pioneers who resisted alongside African-American players and overcame the challenges of Jim Crow laws.
During the twelve years after Jackie Robinson's debut, between 1947 and 1959, 18 black players made it to major league teas for the first time, 5 of them were Afro-Latinos:
Minnie Miñoso. The first Afro-Latino to play in the integrated Major League Baseball was Cuban player Orestes Minnie Miñoso in 1951. He started playing for the Negro Leagues and helped in the integration of baseball in the 1950s. As many black players did at the time, he was on the receiving end of racial slurs from fans and had so stay in different motels from his teammates when the team traveled. Despite that, his performance on the field and his resilience awarded him several Gold Gloves and All-Star appearances. Also known as the Cuban Comet, the Havana-born played for 17 seasons, 12 of them with the White Sox. During his career, Miñoso hit 186 home runs, 1,963 hits, and scored 1,136 runs; he was one of the most dominant players the game had in the early 50s. Despite his many accomplishments, Miñoso was never selected for the Baseball Hall of Fame. He was on the ballot for 14 years, but never received enough support to be inducted. Miñoso expressed his heartbreak at the fact that his many accomplishment weren't recognized as they should; however he took pride in being an example and showing that someone's origin really didn't matter: "I wanted people to know that it didn't really matter where you came from. You're from here or there, and it doesn't really matter. But then, there were two skin colors — black and white. What was the difference, if you were black and born in Cuba, or black and born here in America? Your skin is black everywhere you go."
Carlos Bernier. Even though Major League Baseball has Curt Roberts as the Pittsburgh Pirates' first black player joining in 1954, Afro-Latino Carlos Bernier, a Puerto Rican, had his debut one whole year before in April of 1953. It is unclear why Bernier is not recognized as the black player who broke the color line for the team, but the fact remains he played for them first. Bernier had an explosive personality and was very competitive which got him into trouble and ended up finishing his career in the major after just one season. During his time playing for the Pirates, he played 105 games and lead the team in stolen bases, but had a lot of inconsistency in his performance. Bernier hated being in Pittsburgh due to the great racism he faced and ended up wanting to go back to California to play in the minors where the mentality was different and he felt more at easy.
Nino Escalera. Although Afro Puerto Rican Saturnino Escalera Cuadrado started his career while he was still very young, his major league debut happened in 1954. He became the first black player of the Cincinnati Redlegs and only the second Afro-Latino to do so in the post-segregation era. Escalera only played one season as a professional player and became the last left-handed player to hold the shortstop position in a game for the National League. Considered one of the best first basemen in Puerto Rican history, he is a member of the Baseball Hall of Fame of Puerto Rico.
Carlos Paula. Born in Havana, Carlos Paula Conill, broke the color line in 1954 by joining the Washington Senators as the first black player in the history of the team. He played in 157 games during the 3 years he played. In 1955 he joined a very exclusive club by hitting 7 triples during that year's season, with only 351 times at bat, contrasting with other players who achieved the same but each with more than 470 at bats. The Cuban player was scouted by Joe Cambria who had kept an eye on him for awhile calling him "a player who can do everything well enough to be in the majors". Cambria's orders from the team were always to recruit light-skinned players in Cuba and to not even bother if they players were black. Carlos Paula was not light-skinned, but had an athletic body and baseball abilities that impressed Cambria despite his orders. After being signed by the Senators, Paula then experienced not only the racism from the fans, but being ignored by the African-American press and having the white press highlight mistakes and flaws, even in days when he hit home runs or had a good batting average.
Osvaldo Virgil. Our fifth pioneer to play in the integrated Major League Baseball was Afro-Dominican Osvaldo José Virgil Pichardo. Known just as Osvaldo "Ozzie" Virgil has a very special place in baseball history for being both the first Dominican baseball player to enter the major leagues in 1956 and the first black player to break the color line for the Detroit Tigers in 1958. Born in Monte Cristi, Dominican Republic, he emigrated to New York City with his family at age 13, served in the US Marines from 1950-1952, and later began a 17-year professional baseball career. Ozzie Virgil has spoken about the struggles of being a non-white player by the end of the 50s and during the 60s. Among the hardest things he encounter, he has said, was not being welcomed by the black community: "It was hard being ignored by both the white people and the African-Americans, who didn't always consider us Latinos as black.  We had to stick together."
This Black History Month, I want to celebrate Afro-Latinos and baseball's color line by honoring the 5 pioneers who paved the way for other Afro-Latinos despite the hurdles, discrimination and isolation they experienced.
Beyond Jackie Robinson, do you know the other players who challenged the color line during the 50s and 60s?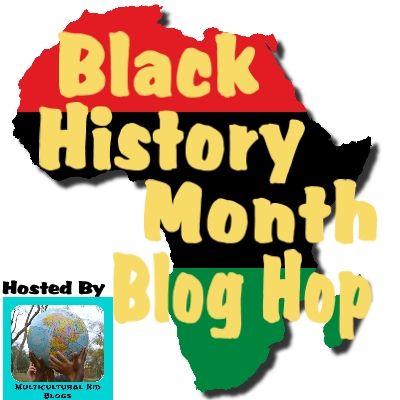 Welcome to our fourth annual Black History Month series and giveaway! Follow along all month long as we explore the rich history and cultures of Africa and African-Americans. Be sure to enter our giveaway below and link up your own posts at the bottom of the page.
You can also follow our Black History board on Pinterest:
February 3 Embracing Diversity on Multicultural Kid Blogs: Afro-Latino Arturo Schomburg – The African Diaspora's History Keeper
February 6
Embracing Diversity: Afro-Latinos and Baseball's Color Line – 5 Pioneers in the Post-Segregation Era
February 7
Hispanic Mama: 5 Latino Dishes that Feature Our African Heritage
February 8
Mama Smiles
February 7
Hispanic Mama
February 10
Colours of Us
February 13
Crafty Moms Share
February 15
All Done Monkey
February 17
A Crafty Arab
February 22
Kitchen Counter Chronicles
February 24
GUBlife
Share Your Posts!
Black History Month Giveaway
Coming soon! Our annual Black History Month giveaway runs from February 3 through February 28, 2017. Winners will be drawn and notified within 48 hours. Note that some prizes have shipping restrictions. If the winner lives outside of that shipping area, that part of the prize package will go to the next prize winner. Read our full giveaway rules.
Grand Prize
From World of EPI: Winner's choice of 18″ doll US Shipping Only From Penguin Kids: I Am Martin Luther King, Jr.; I Am Rosa Parks; and I Am Jackie Robinson by Brad Meltzer From Quarto Knows: A Stork in a Baobab Tree by Catherine House: Who is King? by Beverley Naidoo; The Fire Children retold by Eric Maddern; Thank you, Jackson by Niki Daly US Shipping Only From Bino & Fino: DVD set US Shipping Only From RiverFrog Publishing: Bella's Adventures in Africa by Rebecca Darko and Rutendo Muzambi
1st Prize
From Queens of Africa: Azeezah doll with natural hair, and clothing from SLICEbyCAKE US Shipping Only From Penguin Kids: I Am Martin Luther King, Jr.; I Am Rosa Parks; and I Am Jackie Robinson by Brad Meltzer From Abrams: The Steep and Thorny Way by Cat Winters; Pathfinders: The Journeys of 16 Extraordinary Black Souls by Tonya Bolden; George Washington Carver by Tonya Bolden; My Uncle Martin's Words for America by Angela Farris Watkins US Shipping Only
2nd Prize
From Penguin Kids: I Am Martin Luther King, Jr.; I Am Rosa Parks; and I Am Jackie Robinson by Brad Meltzer From Candlewick Press: Jazz Day by Roxane Orgill; X: A Novel by Kekla Magoon and Ilyasah Shabazz; Voice of Freedom by Carole Boston Weatherford US Shipping Only
 [dania]